 ---
Getting the full picture with Mobile Dental CBCT Scans Traditional
Benefits of Mobile Dental CT Scans
Significantly Less Radiation
Faster Results
We Come To You
More Accurate
Results Ready Within 24 Hours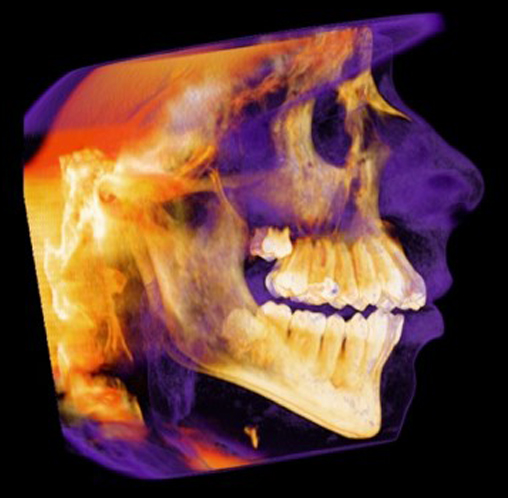 Mobile Dental CT Scans
Mobile 3D Imaging provides Mobile Dental CT Scans to patients all over southern California. Our mobile vans are equipped with the latest in cone beam technology. Therefore, the scanner rotates 360 degrees around the patient's head in a matter of seconds. Furthermore, this method reduces radiation scatter common to most conventional x-rays. The Mobile Cone Beam CT Scans cone shaped x-ray provides 360 views that can be presented in 2D image and 3D volume for advanced planning and diagnostic support. Get started by filling an Rx online.
Step 2:
Call (800) 985-9269 to Schedule an Appointment
Step 3:
We bring the CBCT to your requested location!
Mobile 3D Imaging Dental CT Scans
Step 1: Fill & Submit RX online
CLICK HERE to fill the RX form online. This Mobile Dental Imaging form is HIPAA compliant and through PDF filler.  You will need Adobe reader or Acrobat to view and digitally fill this form. Consequently, we cannot preform the CT Scan appointment with out the RX.
Step 2: Call to Schedule an Appointment
Call Today to Schedule an Appointment (800) 985-9269
Ready to schedule a scan? Click here to get started! Mobile 3D Imaging is the number one mobile CBCT imaging provider in southern California. We go the extra mile to service our patients to the best of our ability! Furthermore, we takes pride in our beautiful clean Mercedes Benz fleet of Sprinter vans equipped with the latest CBCT scanners. Our staff are friendly and strive to complete each appointment catering to the every need of their patient. The Mobile 3D Imaging team looks forward to doing business together!
Enhance your practice by offering the most accurate diagnostic and treatment planning for dentistry using Mobile Dental CT Scan and Panoramic X-Ray. Even more, we service your patients at their choice of location. Whether at your office or their home and workplace, Mobile 3D Imaging comes to you. Most noteworthy, we believe this is an extension of your practice, without having your patients referred to another facility. Furthermore, our Doctor Information page will educate you further on our equipment and scan process.
Above all, the FDA recommends clinicians use dental CBCT to diagnose and treat disease. "The clinical benefit of a medically appropriate X-ray imaging exam outweighs the small radiation risk."
With us you can avoid unnecessary delays, facilitate patient management, reduce risk factors and improve case acceptance and production. Hence, Imagine the excellent patient service and convenience of having a Mobile Dental CT Scan and Panoramic X-Ray performed for immediate viewing. Therefore, our imaging vans make this possible. As a result, allowing you to continue to treat your patients with the quality care they are accustomed to receiving. Above all, without you having to purchase an expensive CBCT equipment and software.